If you would like something commissioned for your home or as a gift please get in touch via email, Instagram or Facebook.
· Send me a message with your initial ideas & from there we can chat to figure out your perfect artwork.
· My current commission turn-around time is 3-4 weeks.
· For commissions I charge £20 per hour + the cover cost of materials. Consultation is free & please just contact me if you have any questions.



Collage Painted Kiss Orange & Blue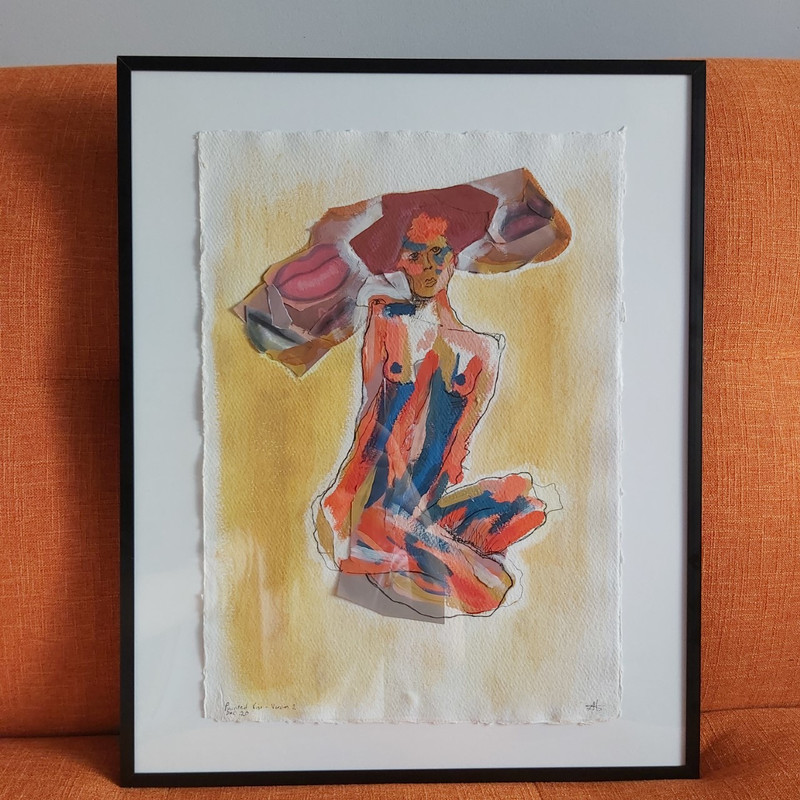 Abstract painting on A3 cotton rag paper. Created using recycled magazine paper with watercolour & gouache paint.
10% of profits were donated to Marie Curie UK.




Murphy & Michael D






Abstract painting on A3 cotton rag paper. Created using recycled tissue paper & colour chips. Hand painted with watercolours & acrylic paint.
10% of profits were donated to The Rainbow Trust.




Colour Canvas Rainbow


Abstract painting on 60cm x 60cm canvas. Created with acrylic paint using recycled materials for mark making.
10% of profits were donated to Macmillan Cancer suport.




Blue & Gold Abstract


A3 abstract painting on Cotton Rag Paper. Created using recycled tissue paper, gold wire & acrylic paint.
10% of profits were donated to Macmillan Cancer suport.




A Tropical Coast


2 large canvases created with gouache paints and watercolours.
10% of profits were donated to Cancer Reasearch UK.




Rogue Officers, Gouache on Paper





Hand painted, personal A4 artwork for 2 friends. Created with gouache paint on 250gsm paper.
10% of profits were donated to Help For Heroes charity.




Abstract 60cm x 90cm Canvas


Hand painted, mixed media large canvas to brighten up the customers living room. Created with acrylic paint & collaged recycled paper to create textured flower petals.
Inspiration came from my Original 'Belated Paper Pink' painting with customised colours.
10% Profits from the sale went to Rainbow Noir.




Blue Leopard


Hand painted blue leopard which was created to work alongside the Original Orange Leopard.
Created with gouache paints. Inspired by the Amur Leopard which are critically endangered.
10% Profits from the sale went to WWF.


BABY SONNY





BABY GRACE





Hand painted, mixed media A3 paintings. Created with gouache & recycled material to create different mark makings & patterns. Using 100% natural recycled paper to professionally print. Personalised with name, date of birth, weight & birth times. A beautiful, personal gift which can be customised & gifted to welcome a new family member, friend or loved one.

FATHERS DAY